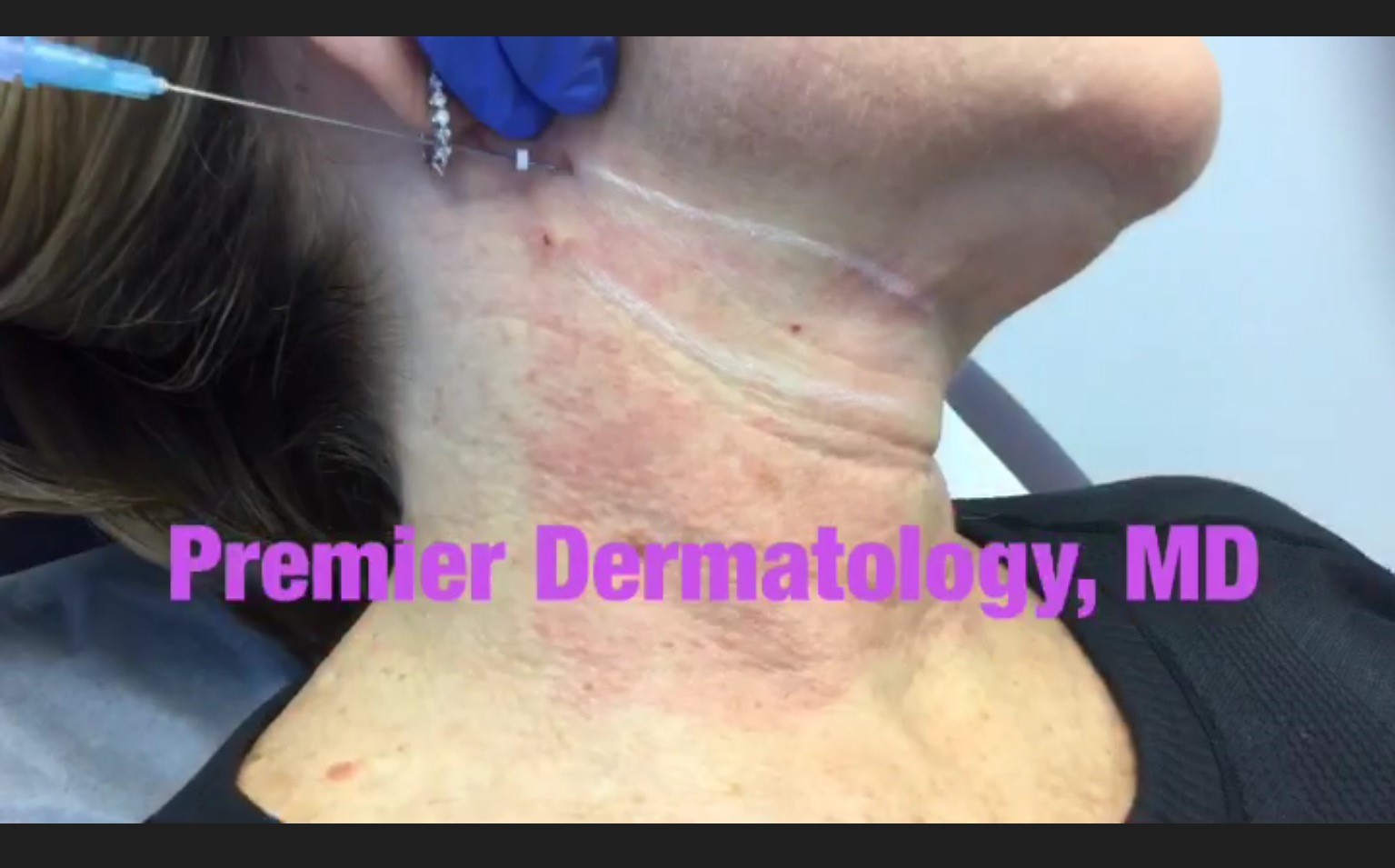 Dr. Donna Bilu Martin is always looking to stay on the cutting edge of aesthetics and carefully chooses procedures that are safe and effective for patients. It is very exciting to offer Novathreads at Premier Dermatology, MD!
Novathreads are needles that are preloaded with an absorbable suture (thread) made of PDO, or polydioxanone. PDO is a safe material that is commonly used in surgery and is absorbed by the body within 6 months. Multiple treatments may be recommended for optimal results. The procedure is very comfortable and well tolerated, with minimal downtime. It is performed in the office with topical and local anesthesia.
There are two main ways that Novathreads are used:
1. Barbed threads are strategically placed under the skin and grips tissue to lift. The skin builds new collagen to secure the lift. These are especially useful in the lower face and neck.
2. Smooth threads are placed more superficially in wrinkles, like marionette lines, or along perioral lines (Smoker's lines). Or, the smooth threads can be placed vertically and horizontally in the skin, creating a hashtag # or net. This mesh stimulates collagen. This works well in the lower cheeks and in the neck.
Dr. Bilu Martin often will design a rejuvenation plan composed of several treatments, such as: neurotoxins for the upper face, fillers for the mid and lower face, platelet-rich plasma (PRP) to stimulate collagen, lasers for texture and photorejuvenation, and now, Novathreads, too! Her goal is always to achieve a conservative, natural result that looks like you, only more
Schedule your complimentary consultation with Dr. Bilu Martin to see if Novathreads are right for you.